Townsville City Council Erosion and Sediment Control Advanced Course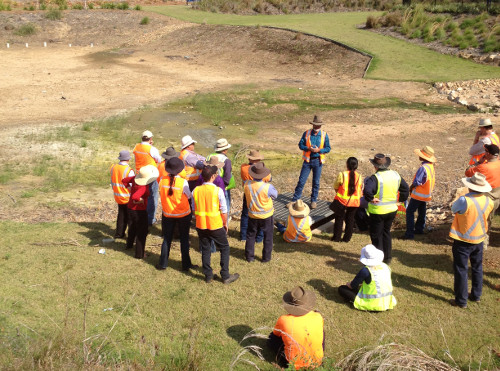 Advanced Training course - Suitably Qualified Person
Coordinated by Townsville City Council, this course provides the necessary training to design, implement and assess Soil Erosion and Sediment Control Plans (ESCP's) in North Queensland. The course is accredited by Townsville City Council and if successfully completed, will provide a local certification number indicating they are a 'Suitably Qualified Person'.

The next Advanced course will commence in Late 2019

Venue:TBC

The Timetable for this year's training will be released shortly

Please click here for our registration form.


Important documentation:

Please visit the Catchments and Creeks website to view or download the most up to date documentation. This includes the newly released "Erosion and Sediment Control Field Guide for Builders"

In alignment with State Planning Policy 4/10 for Healthy Waters, all ESCP's submitted to Townsville City Council as of the 1 March 2012 are required to be endorsed by a 'Suitably Qualified Person' quoting your accreditation number.